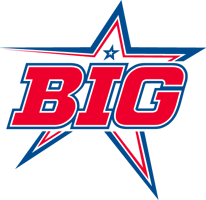 What is BIG GLUTAMINE 450G GLUTAMINE + MAGNESIUM?
GLUTAMINE+MAGNESIUM is an ideal combination for recovery after intense physical exercise that restores glycogen levels and helps muscle recovery and repair and prevent inflammation and pain caused by it.
BIG GLUTAMINE 450G is the perfect post-workout for muscle recovery.
It helps to repair muscle and muscle tissue as well as cartilage and tendons.
BIG GLUTAMINE + MAGNESIUM 450G helps the digestive system as most of the intestine is composed of this amino acid and also the immune system.
Presentation of BIG GLUTAMINE + MAGNESIUM:
450 gram pack kiwi flavour.
Ingredients: L-Glutamine, Magnesium Bisglycine, citric acid E-330 (acidity corrector), flavouring, sodium bicarbonate, pH-regulator ® (dried umeboshi plum extract, potassium citrate, calcium citrate, sodium citrate, magnesium citrate), silicon dioxide (anti-caking agent) and sucralose E-955 (sweetener).
Ingredients: L-Glutamine, Bisglycinated Magnesium, citric acid E330 (acidity corrector), flavour, sodium bicarbonate, pH-regulator ® (prunus mume umeboshi dry ext, potassium citrate, calcium citrate, sodium citrate, magnesium citrate), silicon dioxide (anticaking agent) and sweetener (sucralose E-955).daily recommended dose: 20g. Daily recommended dose: 20 g