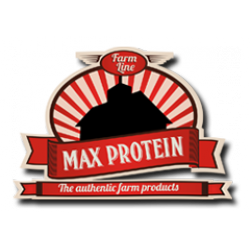 What is MAX PROTEIN GOOD MORNING PERFECT BREAKFAST 500G?
You wake up, tired, without energy and strength.
Your body needs to recharge its batteries...
GOOD MORNING PERFECT BREAKFAST is a unique and exclusive combination of 100% organic cereals that provide an incredible amount of nutrients and benefits for your body.TEFF CUPS: the great unknown that is here to stay... very rich in protein and high in nutrients... vitamins A, E, K and B complex, calcium, iron, potassium, phosphorus, sodium, selenium, zinc and fiber... also helps weight loss, rovides omega 3 and promotes optimal development of bones. FLOATED EQUINOA CUPS: Another great ally for weight loss, as well as reducing bad cholesterol and helping to eliminate toxins from our body.
SPELT FOOLS: Spelt provides us with a large amount of fibre and omega 3, as well as group B vitamins, phosphorus, vitamin E and zinc, and as if that were not enough, it combats insomnia, regulates the immune system and has an anti-inflammatory and antioxidant effect.
OATS: The basis of any self-respecting breakfast... it is one of the cereals with the highest protein, vitamin and fibre content. In addition to containing a high energetic value and favouring the good functioning of the nervous system.
And if that's not enough, our GOOD MORNING PERFECT BREAKFAST cereals also contain 50g of our topping POPS... crunchy whey protein isolate, coated in smooth non-fat white or dark chocolate, with no added sugar and a protein value of 51%!!!!.
GOOD MORNING PERFECT BREAKFAST...!!! a whole bomb of nutrients and energy to start your day the way you deserve!