Buy Bavarian Online
Here you will find the best supplements brand Bavarian Elite . Guaranteed free gifts on all orders.
Bavarian Elite is a company that very clearly exemplifies the great state of the sports nutrition industry today , whose growing demand allows many brands to compete and profit. Founded just a few years ago, in 2015, it has managed to carve out an important niche in the industry, basing its growth on the quality and variety of its products.
At a time like the one we are living in, it is necessary that the supplement catalogues are highly professionalised , as consumer demands are increasing; but it is also necessary to maintain a wide range of options to meet the needs of all types of sportsmen and women, regardless of their level.
The great growth of Bavarian Elite
In less than five years, Bavarian Elite has established itself in different points of the European continent, adding more than 200 points of sale .This is a very rare development, which has in fact been awarded the Gold Star of the Institute for Professional Excellence in 2017 and the European Gold Medal in 2018 for merit in work in sports nutrition. Important recognitions that certify an unquestionable work.
One of the key factors in achieving this has to do with the company's founders, whose experience in the sector stretches back more than three decades. Perhaps it was this in-depth knowledge that motivated them to create a brand from scratch, something that, at first sight, may seem risky. However, the supplementation industry is going through a boom period , driven by a fitness boom that has attracted many people to gyms and sports routines.
Having the help of a professional fitness trainer and nutritionist was unthinkable for a mere sports enthusiast a few years ago, as was access to supplementation. These are activities that are now within the reach of almost anyone who wants to enjoy them. This change is due to the incorporation of a sporting philosophy of daily self-improvement, which has reached many homes through the popularisation of fitness.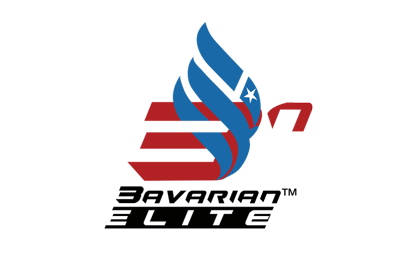 Wanting to take physical performance to the highest level has become a fairly common goal, so the demand for sports supplements has become more numerous and more varied.
Quality and trust as vital values
In this context, companies like Bavarian Elite , whose objective is to cover these new needs that have arrived on the market and are not being met, are born. The beginnings of a company are always difficult, but in such a changing industry, the ability of new companies to adapt is a huge advantage.
The catalogue of Bavarian Elite is a perfect example of the reasons why new brands in the industry have the potential to move into very privileged positions over others that have been in the industry for many years. The knowledge of its founders has meant that the company's entire philosophy revolves around giving the customer confidence. To this end, they ensure that all their products are manufactured by themselves, speeding up the work processes as much as possible to increase their useful life.
This, together with the use of the best raw materials and rigorous controls that certify that everything is as it should be, translates into optimum quality; an essential factor when it comes to offering security and confidence to the customer.
The importance of variety: the example of Bavarian Elite Oat Flour
Once quality has been assured, Bavarian Elite makes sure that its catalogue offers solutions for any kind of sporting need .
The increase in the diversity of supplementation consumers has already been mentioned. A group that once consisted exclusively of professional sportsmen and sportswomen now includes amateurs of all kinds of physical activity. To be able to cover such a wide range, Bavarian Elite offers top-notch products such as Isolad Advanced Protein along with functional solutions to maintain a sports diet, such as Bavarian Elite Oat Flour .
The difference between the two supplements is abysmal. On the one hand, an article that provides a valuable 91% of whey protein isolate and, on the other hand, oat flakes rich in phosphorus, potassium, magnesium, iron, calcium and omega 3.