Buy Be Essential Online
With the quality and efficiency of the Universal McGregor Group, BE ESSENTIAL is the new line dedicated to the care and beauty of today's woman.
Be Essential is one of the most interesting brands to have appeared in recent years in the healthy and sports nutrition industry . Following a line that is clearly establishing itself as a trend, this is a company where ethical values are as important as the products on offer. They define themselves as "a brand made by women for women, committed, working with carefully selected raw materials of the highest quality".
The catalogue of Be Essential is very complete, and divides its products into four categories: Health, Beauty, Sport and Food. In this way, it is clear that the company aims to satisfy all the needs that may arise in the life of a woman who is committed to her health and active in terms of sport.
The wonderful values of Be Essential
When Be Essential claims to be "a brand made by women for women" it is making a statement of intent, directly aimed at the hegemony of the male gender in sport and, to a greater extent, in the sports nutrition and supplementation industry.
Fortunately, this and other inequalities are gradually being balanced out, but it is essential that such a clear commitment to equality continues to emerge, especially in areas that are so heavily dominated by men.
The other trait that is most easily identified when looking at Be Essential is respect for the environment. We are living through a very serious climate crisis, so the decision to go for raw materials and production methods that contribute to improving the planet's perilous situation couldn't be better.
In the same vein, the company tries to minimise the presence of preservatives, colourings and chemical flavourings; it has no genetically modified ingredients; and it tries to maximise the digestibility and compatibility of its products through the absence of animal-derived substances and the elimination of gluten and lactose wherever possible.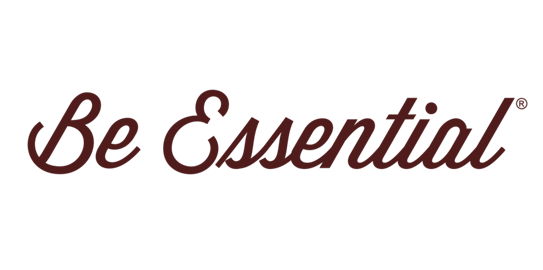 Without even mentioning any of its products, Be Essential is already positioned as an ideal option for all those sportswomen who are aware of and want to actively address these two major challenges we face as a society .
Variety and quality in Be Essential's catalogue
While it is true that ethical values are a huge plus for the brand, we cannot overlook the quality of its products, which is also a positive aspect. To summarise what you can find in the Be Essential catalogue, we are going to talk, one by one, about the four ranges into which the articles on offer are divided.
The first of these is Health, which encompasses a series of products aimed at improving well-being and health in general. In other words, it is a line dedicated to covering the needs of any person, regardless of whether they are athletes or not. Vitamin complexes such as Vitamin C, an effective antioxidant; B Complex, with energetic properties; or Activa Woman Multi Power Vitamin, a multivitamin with iron, ideal to cover any vitamin deficit.
The Beauty range aims to offer articles such as Be Collagen, whose composition improves the condition of the skin and fights against cellular oxidation processes, thus slowing down ageing processes. Nail and hair care are two factors that are repeated in the products of the Beauty line.
In third place is the Sport category, which has the largest number of products together with Health. Its speciality is sports supplements, all of which are designed to meet physical activity-related goals. Whey Concentrate, for example, provides a valuable extra protein boost to improve muscle performance. There are also much more specific items, such as Fat Blocker, which prevents the fatty acids we ingest from being absorbed by the body; or Gluta & BCAA's 2:1:1, ideal for making recovery processes more effective after intense training.
Finally, Food is Be Essential's commitment to healthy alternatives , a market that seeks to offer all kinds of foods with compositions compatible with healthy or sports diets. Be Queens and Be Cream are biscuits made with ingredients from organic farming and without palm oil. Their delicious taste and the wonderful texture of their cream are accompanied by a protein content of 19%, perfect for the sweet-toothed sportswomen.