Buy Diet Premium Burger Online
Buy Diet Premium Burger products at the best price in the market. Check our variety of products and place your order comfortably from home.  
Diet Premium is one of the companies that is contributing the most to making it easier for anyone to maintain a sports diet . With more than 30 years of experience in the sector, its products have managed to bring to the world of sports nutrition some dishes that, until the birth of the brand, it seemed unthinkable that they could be compatible with this type of diet. Diet Premium Burger hamburgers are the jewel in the crown of a catalogue that, nevertheless, has wanted to go further, adding some more products to satisfy any need.
At a time like the present, when concern about food is becoming increasingly visible, having the possibility of establishing a healthy diet with this type of company is very valuable. For this reason, Diet Premium is a name to keep in mind .
Bad nutrition, a very present problem
Stress, rushing and lack of free time to cook are some of the main factors that have made healthy eating today almost a luxury that many people cannot afford.
Most of the products offered in supermarkets are full of preservatives, colourings, added sugars and salt. Fresh foods are no longer as common as they used to be, and in their place are precooked, frozen, canned foods, etc.
All this offers some benefits that have been key in changing our eating habits: the reduction of costs, the convenience of not having to spend time in the kitchen or the increased shelf life of items. However, the fact that these attributes are more important than the quality of the ingredients is quite a big problem.
To be aware of what is happening, you only have to stop and think about all those new companies that offer "healthy food", as if it were a distinction that separates them from the rest of the companies in the industry.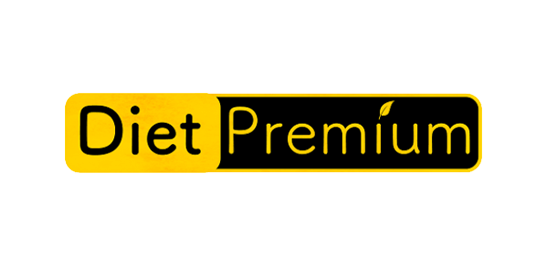 So what do the others offer If healthiness is no longer a non-negotiable quality, what are we eating?
Diet Premium as an ideal healthy alternative
If we go to the case of hamburgers, the star product of Diet Premium , this problem becomes much more visible. The first thing that comes to mind when we think of this dish is the concept of 'fast food'. There are more and more of these establishments in every city in the world and, although it is true that they are subject to minimal controls, no one doubts that they should not be visited as a matter of course.
Quality hamburger restaurants also exist, but their presence is much smaller and, normally, the prices on the menu are much higher. As a result, lovers of this popular recipe seem to have only two options: to settle for very sporadic visits to fast food establishments or to spend a lot of money in restaurants of higher quality. But with Diet Premium , an accessible, convenient and, above all, healthy alternative is added.
Diet Premium Burger: the hamburger lovers' paradise
The company has maintained its family structure for more than three decades, a characteristic that allows it to maintain a very solid network of suppliers. Such extensive experience, together with the stability of knowing that the company is run by people who share the same philosophy, makes it possible to find the best raw materials and establish a good relationship with its producers.