Buy Eatlean Online
You don't know where to buy eatlean cheese Here you will find the best prices and guaranteed gifts on all orders over 20 €.
Born in England, Eatlean is a company that operates in the sports nutrition sector with a very recognisable hallmark: specialising in the manufacture and distribution of different types of protein-rich cheeses . In its catalogue you can find different products in terms of flavours and formats, but none of them are out of this category.
Eatlean cheese has achieved a very high prestige which places it as a very strong and recognised reference in its sector. It is true that this is a very limited niche market, but if such a level of recognition is achieved, the positive aspects of this decision far outweigh the negative aspects, which also exist.
Eatlean cheese and the nutrition revolution
With the emergence of brands such as Eatlean, the world of sports nutrition is undergoing a very positive change , thanks to which more and more sportsmen and women are being incorporated into diets focused on physical performance. This is democratising a discipline that in the recent past was strictly linked to elite professional sport.
A few years ago, it was unthinkable for a sports enthusiast to be able to count on the expert help of a nutritionist, as it was a privilege belonging to a very specific and limited sector of the population: professional athletes, whose physical fitness is the key to a salary and a career. However, with phenomena such as the rise of fitness, sports nutrition began to interest more and more people as it became clear that, with proper nutrition adapted to sport, performance can be positively influenced.
Products such as Eatlean cheese have managed to break down one of the main barriers to entry into the world of sports nutrition for many people . This is an idea - with a strong bias - that associates sports diets with a renunciation of almost all the most popular foods, with the great sacrifice that this entails. Eatlean demonstrates that this is an increasingly erroneous concept, as many healthy alternatives to products such as cheese are appearing on the market.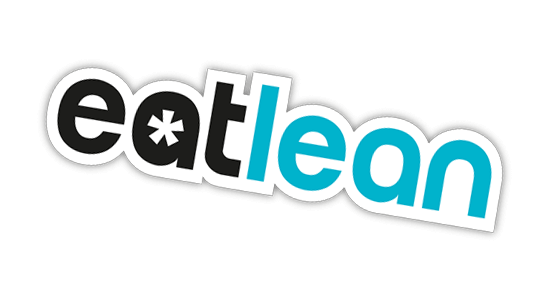 Thus, the opening up of the nutrition sector to amateur athletes combines with the arrival of products such as Eatlean cheese to result in a revolution in a growing industry.
Eatlean cheese: protein at the heart
The vast majority of the sporting benefits that Eatlean can provide are related to protein , one of the most important nutrients in sports nutrition. Its properties are multiple, but can be summarised in three main ways of action: protection, nutrition and recovery.
On the one hand, proteins are capable of protecting muscles against catabolic processes, through which the body can deteriorate muscle tissue in order to extract energy from it. In terms of nutrition, proteins are the fuel of the muscular system, so an extra supply of this nutrient means an increase in muscle performance, as well as greater ease of muscle volume growth. Finally, the amino acids that make up proteins repair and regenerate muscle fibres that have suffered the impact of intense physical exercise, thus improving recovery periods between one workout and the next.
In the Eatlean catalogue you can choose between different types of products, although they all share some common characteristics: they are high in protein, low in fat and calories, have no preservatives, colourings or flavourings and are made with 100% natural ingredients.