Buy Fitness Burger Online
Buy your Fitness Burger burgers here at the best price on the market. Great variety of products only on our website, place your order comfortably from home.
A hamburger is a traditional food in the form of a sandwich and is made from minced meat bound together in the form of a fillet. The hamburger can be grilled, broiled, fried or baked. Nowadays, different hamburger variations are already available, among which the Fitness Burger is one of the most popular.
Traditional burgers have a high calorie and fat content. These elements come especially from the meat used as an ingredient and the cooking method used. Any hamburger of this type has no less than 600 calories, a fat content of up to 30% and a high sodium and cholesterol content. 
The Fitness Burger
The Fitness Burger , on the other hand, are ideal for those people who want to follow a healthy diet low in fat and with a quality protein intake without giving up the best flavour.They are usually made with lean meat from chicken, turkey, veal, foal, rabbit or tuna, and the only thing they have in common with the traditional ones is the format.
We are therefore talking about a type of hamburger of better nutritional quality, with less fat, more condiments that offer original flavours and even more vegetables that add fibre, vitamins and minerals to the product. In addition, the cooking method is more careful so as not to add fat to the food.
The healthiest burgers are usually chicken burgers, although there are also fish fillet burgers and soy burgers that have a high nutritional content. The key is usually to have the best quality meat and the lowest in fat, adding different vegetables and avoiding fried foods.
The ideal, therefore, to enjoy this type of burger with all the flavour is to control the percentage of fat and calories in the dish.
Ingredients of a Fitness Burger
The meat
The meat, a basic ingredient in any type of hamburger, must be chosen carefully in the case of the Fitness Burger . Here we can use lean beef, chicken or turkey breast, rabbit, fish such as tuna or salmon, etc.
The ideal is to choose pieces that do not have many fatty parts (the amount of fat in each hamburger should never exceed 20%). The most recommended weight for the Fitness Burger is 150 - 200 grams, as this allows the perfect doneness of the meat to be achieved.
There are a number of very interesting types of meat for this burger:
Beef : rich in protein
Bison meat : natural lean meat
Turkey and chicken meat : rich in vitamins
Salmon meat : rich in omega fatty acids
Veggie burgers : made from legumes, they are rich in fibre
Bread and other ingredients
Other ingredients can be added to the meat to complete our Fitness Burger or healthy burger . These include vegetarian ingredients such as rice, legumes, sauces based on cream cheese, olive oil, avocado or low-fat natural yoghurt, as well as oats, seeds, chopped onion, tomato, grated carrot, spinach, etc.
Bread is another essential ingredient in any hamburger . In this case, it could be an English muffin bun. Another option would be to use a gluten-free wholemeal bun seasoned with a little oregano for extra flavour.
Lettuce and onion, very common ingredients in any burger, can go here with a little olive oil. You can also add natural tomato, natural gherkins and some boiled mushrooms. Any ketchup or mustard sauce is eliminated here.
All these ingredients will provide no more than 300 calories, of which only 10% will be saturated fat. This is a significant difference compared to traditional hamburgers.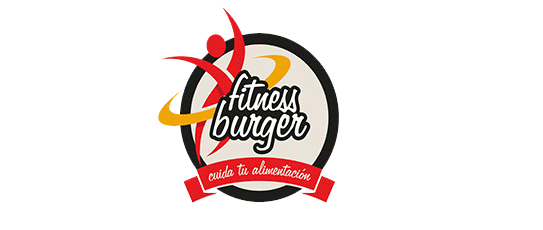 In short, the Fitness Burger has become the healthier option to traditional fast food burgers. (tixagagb_16) An alternative that allows us to enjoy more nutritious dishes , with less fat and with a flavour that does not lose any of its quality. By choosing the right raw materials, you can turn traditional hamburgers into a very healthy dish.