Buy got7 Online
Sale of products of the well-known brand GOT7 , at the best price of the market. Check our wide variety of products and place your order comfortably from your home.
Got7 Nutrition is a German company founded very recently, specifically in 2015 . With the great evolution that the sports nutrition sector has enjoyed recently, it is not easy to gain a foothold in the market so quickly, as the competition is quite established and their products have a very high professionalization .However, the German brand has found its niche with a highly innovative portfolio.
Got7's speciality is all those food treats that are usually left out of almost any kind of diet . Thanks to their composition, they are now compatible with a healthy lifestyle, as they reduce the concentration of elements such as saturated fats or added sugars in favour of other more beneficial ones, such as proteins.
Got7 Nutrition and the specialisation of the sports nutrition sector
The emergence of companies such as Got7 Nutrition is a clear sign of the great development of sports nutrition in recent years.
The fact of having such specialised brands in this industry, to the point of dedicating their production to a specific type of food, was unthinkable some time ago. In fact, everything related to personalised diets, supplementation, personal trainers, etc. belonged exclusively to top professional athletes.
In such a context, the sports nutrition sector was made up of a few companies that shared a limited clientele, whose needs were very specific and always aimed at maximising physical performance. However, the popularity of fitness began to grow at an unstoppable rate and, as the number of fitness enthusiasts increased, the philosophy of always looking to go one step further expanded.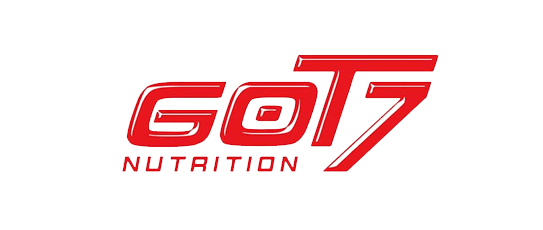 Improving fitness became a common goal for many people , who saw sports nutrition as a valuable aid.
Thus, the demand for such products skyrocketed, and the market response was obvious: multiple companies emerged whose production focused on meeting these new needs .
Nowadays, anyone can design a diet perfectly adapted to their goals, with products whose composition eliminates - or reduces as much as possible - some ingredients that can be an obstacle. All that is needed is the willpower to give up certain treats. At least that was the case until 2015.
Got7 Nutrition Spain: forget about giving up your whims
The founders of Got7 Nutrition realised that there was an important gap in the sports nutrition market , because companies were focusing on the main meals and forgetting those little pleasures that can make you forget that you are maintaining a rigorous diet. Snacking between meals, a sweet breakfast for those with a sweet tooth, or being able to add gravy to your meals are some of the things that nutritionists used to forbid, as there were no alternatives that met the dietary standards.
Got7's catalogue is full of these seemingly unattainable treats for athletes, and they are all created with a composition specially designed to have no negative influence on health or physical performance .
Spreads in different flavours, pizza mixes, chocolates, syrups, sauces or flavoured bars such as Cookies & Cream or Stracciatella are just some of the delicious possibilities offered by the German brand. But the jewel in the crown are the savoury snacks.
Got7 Nutrition Spain has a huge variety , and at NutriMarket we want you to try them all. There are bags of nachos, gusanitos or chips, the latter in several different forms: barbecue, sweet chilly, Greek style, paprika or onion and sour cream.