Buy Muscletech Online
Sale of Muscletech products at the best market price. Buy comfortably from home and take advantage of our offers and promotions. Shipping in 24 - 48 hours.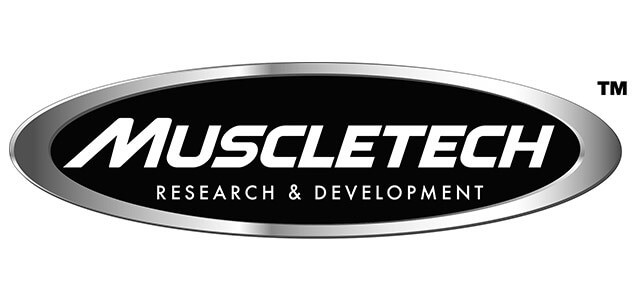 Muscletech is a brand from the United States of America, which has been working for more than 20 years in the sports nutrition sector and has established itself as one of the most internationally recognised firms. It belongs to the company Iovate Health Sciences International , founded in 1995. In its first steps, the company started offering only three products; however, due to their amazing quality , they gained a reputation that boosted their sales and caused a rapid business growth.
Today, it is a brand used by many elite athletes, who are part of Muscletech's team of ambassadors, but also by a huge number of fitness enthusiasts, who have tested the properties of its supplements and trust the American firm to improve their physical performance in a safe and healthy way.
Muscletech: research as a guarantee of quality
One of the characteristics that make Muscletech most special has to do with the part of sports nutrition that is least visible from the outside: the scientific processes of research, development and innovation. While it is true that sport is one of the most practical activities there is, behind every athletic discipline there are some theoretical variants that can change performance. A great example is the moment when the high jump stopped being done from the front because, from the back, it was possible to reach higher. The same applies to nutrition .
At Muscletech they realise that science is the biggest driver of supplementation, so they have developed a company policy that places a very high emphasis on encouraging research spending. In fact, researchers at Iovate - Muscletech's 'parent' company - have collaborated with around 20 different universities, drawing on the expertise of their professionals.
Such an important investment has resulted, in addition to a deep mastery of all the scientific theory surrounding sports nutrition, in a total of more than 100 theoretical publications and some 80 patents used worldwide. In this way, Muscletech ensures that it can use the best raw materials and components available, the result of its rigorous research.
In short, the quality assured by the brand is maximum . Anyone who has doubts about the reliability of supplementation only has to read this to realise that there are companies that give a great assurance.
Variety and a star product: Muscletech Nitro Tech
The Muscletech products are divided into 5 different ranges, each one aimed at a specific type of need. This makes the search for the item you need much more convenient and easier. Moreover, this variety shows that, although the company has superior professionalism and quality, anyone can get started in the world of sports nutrition with it, as it has very diverse products.
To exemplify this difference, one can look at two production lines. On the one hand, Pro Series offers alternatives for high-performance athletes such as Creacore ; its composition provides up to twice the concentration of carnitine than other supplements of this type, so it is designed for very special needs. On the other hand, in the Perfomance Series range we find Nitro-Tech Crunch , protein bars whose properties can be enjoyed by anyone , whatever their level.
In the same vein, it is worth mentioning Muscletech Nitro Tech , a supplement that provides top quality proteins, enriched with substances such as carnitine and amino acids, and that can be translated into a solid boost to improve your sports performance. It is the jewel in the crown of the brand.
The other two ranges are Essential Series , based on the most recognised products such as BCAA's with 8:1:1 ratio; and SX-7 Series , which offers innovative supplements such as Hydroxycut, which helps to lose weight with natural ingredients.