Buy Nutrimarket Bio Online
Here you can buy the best organic products from Nutrimarket BIO . The best price with the best quality. Free gift guaranteed on orders over 20 €.
NutriMarket Bio was born from the need to be up to date of a company as committed to its customers as NutriMarket, and is that the label of eco products is becoming a very important distinction of quality. With a whole brand focused on the production and sale of organic products online , from NutriMarket we want to send a message to society: eating respecting the environment is already an accessible reality.
The concern for healthier eating habits is very present, and organic shops allow to ensure this condition while adding some extra benefits. Not only are they products that respect the body of the person who ingests them, but they are also created with the utmost respect for the environment from which they come, as well as for the workers who have been responsible for extracting them from nature.
Eco products as a solution to a big problem
We are living in a time of many social changes, as the technological revolutions we are witnessing have an absolute impact on the way we live. As a result, many concerns are arising around these new routines, whose characteristics may be more useful at the cost of eliminating some traditional benefits. Explaining this phenomenon in an abstract way is very complicated, but it becomes very clear when we extrapolate it to a specific activity: in this case, it will be food.
There is no doubt that food chain production methods have managed to significantly reduce the prices of some foodstuffs, increase their shelf life and eliminate serious hygiene problems. However, for some years now we have been realising that these positive points are becoming very expensive, as they are replacing factors such as the quality of the raw materials, the level of healthiness of the ingredients or the respect with which they are extracted from nature.
Many studies are beginning to show worrying results, especially in terms of health. Diseases such as obesity and diabetes are becoming epidemics, and much of the responsibility lies in the way we eat.As a result of these serious problems, companies are emerging that are dedicated to providing an effective solution: eco-products.
What are organic products?
Eco-products or bio-products is a term for all foods that have been produced in an environmentally friendly way , while maintaining their most important natural properties.
It is a concept that arose with the evolution of healthy eating. Its origins are the same, and respond to the need to eat better, but in this case it has added the extra of taking care of all the phases surrounding the manufacture of the final product. In this way, everything you can buy in an organic shop offers the assurance that it comes from a series of methods that respect the raw material, its nutritional qualities and all the workers who have been involved in its creation.
The rise of organic shops
For all that has been explained, going to an organic shop is becoming a social distinction, which directly places you as a concerned and active person in the fight against two of today's biggest threats: bad food and environmental destruction.
While it is true that the more industrialised food companies are still very much in the majority, the trend seems to be towards a balance between this sector and the organic sector. In fact, organic shops are gradually appearing in many cities, and their success is generally quite positive.
The only downside to all this is that, for the time being, there is a price difference that may turn some people away from organic shops. If you think logically, it is entirely understandable that this type of food is slightly more expensive because it is more costly to produce, but the emergence of online commerce is establishing itself as a very effective solution to this drawback.
Organic products online: the accessibility the industry needed
NutriMarket Bio is the perfect example of how to use the benefits of online commerce to make the organic market more accessible. Maintaining a business with a physical establishment entails a series of expenses that, added to the higher cost of organic food , make prices more expensive than those of the traditional food industry. However, internet sales remove some of these economic barriers, allowing for greater flexibility in adjusting prices.
Two other aspects that are significantly improved by online shops are presence and ease of shopping. On the one hand, as this is still an evolving phenomenon, there are cases of places where there are no such shops; and on the other hand, it may be difficult to choose from a range of products that offer benefits that are sometimes difficult to understand.
With NutriMarket Bio , these two problems are eliminated. You can access it with the only condition of having an internet connection, and the order arrives directly at your home, so you don't have to think about wasting your afternoon shopping. With regard to the difficulty of choosing, the fact of being on the Internet allows you to search for any type of information that clarifies your doubts.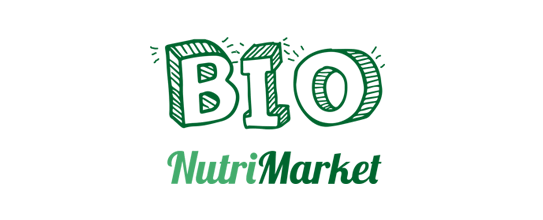 All in all, organic food is an easy, accessible and, above all, very beneficial option for everyone. Improve your eating habits and take care of the environment with NutriMarket Bio .