Regalo Crema Choco Monky con el cupón "MONKY" para compras superiores a 70 €
Regalo Crema Choco Monky con el cupón "MONKY"
en compras superiores a 70 €
Buy Nutrisport Online
Nutrisport , Leader in Nutrition for all sports. Nutrisport is specialized in sports supplements for high performance sports. The best price.
Nutrisport is a Spanish company that was founded more than three decades ago, specifically in 1984. Considering the youth of the sector in which it develops its production, that of sports nutrition, it is a company with a very long way to go. Thus, experience becomes one of the most remarkable attributes in an industry full of brands that have just been born or have been alive for a short time .
With quality and innovation as its main objectives, a claim made by the company's own management, its products have already reached more than 10 different countries in the European Union.
The restructuring of sports nutrition
Having been in the world of sports nutrition for more than 30 years means having lived through a series of changes that have restructured the entire sector.
Supplementation and personalised diets are activities that, until recently, were the exclusive domain of top-level professional athletes .Industry was organised to meet this demand, and all research and development work was focused on this sector of the population.
With the rise of fitness, gyms began to fill up at breakneck speed, as more and more people took up a sport that, until then, had been a low participation sport. At the same time, a bodybuilding and bodybuilding philosophy of self-improvement was spreading, and newcomers to fitness began to ask themselves how they could improve their performance.
Following the lead of the big names, sports nutrition and supplementation emerged as the ideal solutions. The problem is that the companies dedicated to this were too specialised in products for elite athletes, whose properties are not entirely optimal for a beginner or a simple amateur. The market response was immediate, with the emergence of brands dedicated to meeting this newly emerging demand.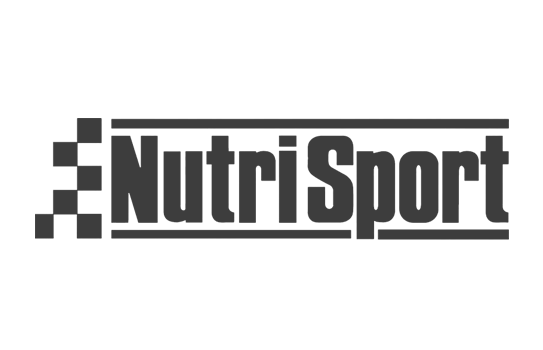 Because of its long experience, Nutrisport went through this transformation of its production sector, and the fact that it managed to survive and maintain a recognised position shows that it is a company that does its job very well.
Nutrisport: quality and variety
One of the non-negotiable keys in the world of supplementation is quality. In Nutrisport they are very aware of this and want to make it clear that the quality aspect of their products is their main concern. With that goal in mind, they concentrate all their manufacturing within their own facilities. In this way, it is much easier to control that the raw materials are the best, in addition to establishing strict standards and controls that ensure, throughout the production process, the reliability of each of the supplements that are launched on the market. On the other hand, it is essential to have a wide-ranging catalogue. The profile of customers is becoming increasingly varied, so we must offer solutions for many different types of needs. Once again, Nutrisport delivers more than enough, and in NutriMarket we want to put at your disposal all its products, so that you yourself can check that there is always an option that adapts to your goals.
From classic protein shakes to innovative amino acid formulas, volumisers, pre-workouts, energy shakes, joint protectors, natural products and even ranges dedicated to beauty or rest. It is really surprising to see such a variety of alternatives, but it is the only way to cover such a wide demand as the current one.
Nutrisport bars: the most convenient supplementation
The Nutrisport protein bars are one of the star products of the catalogue. Thanks to its format of individual packs are perfect to take anywhere, and contain a valuable 32% of protein, so they can act as a meal replacement in specific cases. Enriched with vitamins and minerals, it is ideal for maintaining optimal muscle health.
Nutrisport goes further, offering bars for different sports objectives. The Control Day line is designed to calm the appetite and facilitate weight loss, and has 9 different flavours; Mega Power provides an extra calorie boost that increases energy and promotes muscle growth; and Fusion Flap are made only with natural ingredients.
Those are just some examples of the different types of Nutrisport bars available in NutriMarket, come and see the rest!