Buy Ovowhite Online
Ovowhite , the best sports supplements from the best eggs. Great variety at the best price. Guaranteed free gifts on purchases over 20€.
Ovowhite is a brand that belongs to The Referent Nutrition Company . It is a company that has a very important value in the sports supplementation sector: specialisation. In fact, Ovowhite's level of exclusivity may come as a surprise, as its entire catalogue is focused on products based on egg white protein.
By manufacturing such a specific type of article, it is more possible to improve even the smallest details, in order to obtain a supplement with optimal benefits. Ovowhite Instant and Ovowhite Organic are the only two varieties available in its catalogue , the former stands out for its ease of preparation, while the latter has the added value of coming from organic farming.
Ovowhite and the new sports nutrition market
The sports nutrition industry has been around for a long time, but in recent years it has enjoyed an evolution that has led to its almost complete transformation. The market context in which its production took place has changed radically in many respects: the demand, the type of customer, the level of professionalisation and the most important values to be taken into account.
In this way, it has gone from being a commercial discipline that focused, with a very high level of exclusivity, on a very limited sector of the population - that of top-level professional athletes - to having to satisfy the needs of an enormously larger clientele, in which there are no longer only elite athletes, but also amateurs and even some people for whom sport is not an important activity in their day-to-day lives.
With this transformation, the number of products on offer had to grow to an extent that was probably unimaginable in previous times. Companies could no longer focus only on research to obtain supplements with the most powerful components on the market, because the profile of the average consumer had changed, introducing factors such as safety, health or respect for the environment.
Brands like Ovowhite can only be understood if we take into account this radical change in the situation of sports nutrition . Their aim is to break into the market to fill a well-defined gap, targeting an equally well-defined niche of the population.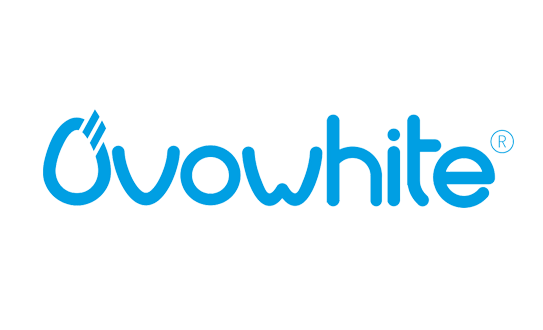 Both product ranges -Instant and Organic- share the main characteristics, although each of them has its own peculiarities that make them ideal for one type of need or another. The first of the common values is the ease of digestion, as the protein Ovowhite Protein comes from 100% natural egg white , which completely eliminates lactose from its composition, one of the elements that most hinders correct absorption without discomfort.
On the other hand, egg protein has a very important advantage, and that is that it contains all the essential amino acids. This means that it provides the nine amino acids that our body is not able to synthesise on its own. In addition, it is rich in vitamins and minerals
Being made from natural egg white, Ovowhite protein products contain absolutely no chemical preservative-like compounds.
Ovowhite Instant
The peculiarity of this supplement is its surprising ease of preparation. The formula used in Ovowhite Instant allows it to mix completely with water, leaving no lumps or any annoying traces . In fact, the preparation time is a ridiculous three seconds, which is the time it takes to shake the shaker three or four times.
In terms of nutritional values, it is worth highlighting its protein concentration, worthy of any of the most powerful supplements on the market. It provides 84% of top quality proteins, in which there is more than 17% of BCAA's, a type of branched amino acids very valuable for physical performance. It also contains glutamine, and is free of carbohydrates, fats and added sugars.
There are three formats available, and the variety of flavours goes up to ten, with some as original as strawberry mousse or white chocolate.
Ovowhite Organic
Respect for the environment is one of the most widespread concerns today, so Ovowhite wanted to make this product available to those most committed to the planet . It is made with organically produced eggs, as the hens are raised outdoors and fed with natural products with organic certifications.
Its protein percentage is almost as beneficial as that of Ovowhite Instant , as it provides 81% of this macronutrient, in which there is 17.5% of BCAAs. Glutamine is also present, as well as eliminating fats, carbohydrates and added sugars.
In this case, only the natural flavour is available, but you can choose the format: 15, 33 or 83 servings.