Regalo Crema Choco Monky con el cupón "MONKY" para compras superiores a 70 €
Regalo Crema Choco Monky con el cupón "MONKY"
en compras superiores a 70 €
Buy Pro Tan Online
The mission of Pro Tan Spain is to make the products of the prestigious American firm known and accessible and familiar to the public.
Pro Tan has been proving for more than three decades that the world of fitness is much more than diets and supplements. This brand dedicates all its production capacity to the manufacture of articles exclusively aimed at the aesthetic part of bodybuilding. Shine, colour, tanning and even shadows are some of the factors that, although it may not seem so, can make a difference in bodybuilding competitions.
The fact that a whole company can maintain itself within the sports industry with such a specialised activity in a seemingly insignificant part can only be understood in one way: the number of clients has grown so much that specialisation is a completely viable alternative.
Pro Tan and the surface factor in sport
Sport is one of the activities most recommended by all kinds of health professionals, as its contribution to achieving an optimal level of wellbeing is very, very high. Introducing physical exercise into our daily routine has important benefits such as reducing stress or improving our night's rest, although we cannot forget about other factors which, although they are more superficial, have a lot of weight when deciding to start doing sport.
Being happy with the way you look is vital, and sporting activity can be key to achieving this. Ideally, everyone should know how to love themselves as they are, but although that is the goal to aspire to, the reality is that there are many, many cases in which these conditions are not met. For this reason, going to the gym has become a widespread hobby in our society, as it allows you to achieve a look that fits the canons of beauty while taking care of your health at the same time.
Companies like Pro Tan have emerged to offer products that cover all those more superficial needs that nutrition sometimes falls short of . In addition, their products are ideal for competitions in these types of fitness-related disciplines, where appearance becomes a factor that can affect the final result.
In fact, in the company's catalogue you can find examples such as Pro Tan Competition Dye , created exclusively to be used in the moments prior to a high level test.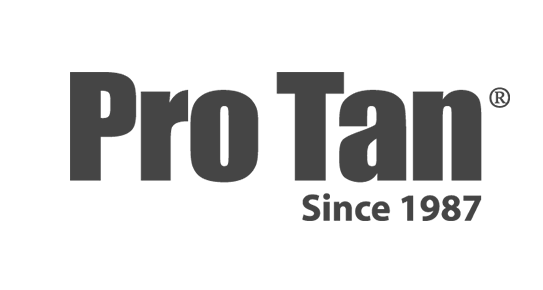 Cover all your needs with the Pro Tan Physique Bronze pack
The best thing about Pro Tan products is that they cover all the needs of the athlete in terms of external appearance. In fact, the brand offers packs with which you can purchase a series of items whose combined use is ideal for optimum results.
One of the best examples to understand this complementation between products is the union between Pro Tan Competition Color and Pro Tan Physique Bronze . The former is a foundation that, made from natural ingredients, brings the skin to a perfect state so that the properties of Pro Tan Physique Bronze are maximised.
But the brand did not want to stop there, as it offers a kit that includes these two items along with three others. Together, this pack is the ultimate solution to achieve a professional look for any competition. In addition to the aforementioned benefits of Competition Color and Physique Bronze, there is a natural exfoliator, a fast-acting depilatory cream and a tanning protector that also provides an ideal glow effect.