Buy Servivita Online
Buy low calorie sauces brand Servivita . The best price of the market and the best variety. Order through our website and take advantage of our offers.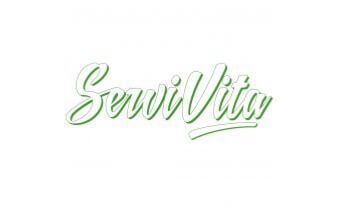 Servivita is a company dedicated to making it easier for those of you who want to start a healthy eating routine . Specifically, it specialises in the manufacture and distribution of low-calorie sauces , one of the most conflictive elements when it comes to starting a diet.
The problems of sauces
Food is establishing itself as one of the main concerns of our society today. It is becoming increasingly apparent that many of the products most commonly used in everyday life have nutritional characteristics that may be harmful in the long term. However, changing lifelong eating habits is one of the most complicated tasks there is.
Companies like Servivita are born to meet that need, easing the transition between traditional and healthy . Moreover, their specific case is a very good example of the benefits that these brands can bring to our lives, since sauces are one of the products that professional nutritionists prohibit before.
Ketchup, mustard, barbecue, mayonnaise, chocolate syrup, caramel and a long etcetera make sauces -both sweet and savoury- one of the elements with more presence in the daily life of any person. The problem is that, due to a lack of time, very few people choose to make them at home; thus, the huge demand that is generated, together with affordable prices and the convenience they provide, has made packaged sauces very successful.
Perhaps all these positive aspects have been hiding the reality of a product that, just by looking at its label, it is very clear that should not be consumed regularly . Ingredients such as sugars, fats and calories , some of the biggest enemies of healthy nutrition, are all too present in its composition.
To give an example that illustrates this problem, ketchup, used in many recipes, can be made up of almost a quarter sugar. Obviously, this depends on the brand, but as a general rule it is a drawback that is repeated in practically all sauces and syrups. The same goes for fat and calories.
But the most negative factor has nothing to do with their nutritional values, and the fact that they are a complement means that, on many occasions, we are not aware that we are turning any recipe into a calorie bomb . This means that a chicken fillet, by itself, has a composition that would be allowed in almost all diets; however, by adding a traditional packaged sauce, its values skyrocket without us realising it, so we may be breaking the rules set by the nutritionist and spoiling all the effort.
Servivita as an ideal solution: healthy sauces for all tastes
Servivita is the perfect proof that nutrition is advancing by leaps and bounds. Thanks to this company, a product as widely used as sauces and syrups can be perfectly compatible with all types of diets. There are many problems that have been exposed in the previous lines, but the answer to all of them is the same: the number 0.
Servivita's sauces repeat this solution over and over again, on all their labels. Both sugars and fats account for 0% of their composition, so two of the main detriments are absolutely eradicated. The third had to do with calories , and in that case, the maximum concentration that can be seen in the brand's products is a ridiculous 0.1% . This is a great achievement indeed, but even more so considering the breadth of the catalogue on offer.
No palate will be left unsatisfied, as Servivita has options for the most classic , such as ketchup, mustard or mayonnaise, and original innovations, such as honey-mustard sauce or kebab sauce. Sweet lovers also have their place with delicious chocolate, strawberry, dulce de leche or mango syrups, which are now accompanied by two novelties : cocoa spread and cocoa powder.
In short, Servivita is the ideal choice for all those who want to follow a healthy eating routine without giving up their favourite flavours. With the low-calorie sauces , diets are no longer monotonous and the main problem will be to choose between the many varieties available.