Buy Universal Online
Here you will find the best variety of products from the well known brand Universal . Animal Stak, Animal Pak and all the star products.
One of the most recognised brands in the world of sports nutrition is Universal Nutrition , whose prestige has reached international heights thanks to an extensive and successful track record. More than four decades of experience guarantee all its products, whose quality has become evident over the years since its birth in 1977. As a result of this successful path, Animal Supplements was born, specifically in 1983, with the aim of extending Universal's fame and expanding its catalogue to reach more types of sportsmen and women .
Animal was founded with a very clear focus on one of the physical disciplines that has traditionally used sports nutrition the most: bodybuilding .Its supplements offered a number of features specifically designed to meet the needs of bodybuilders, whose muscle demands are very high. However, over time, Animal Supplements has become a go-to brand for all types of athletes.
Universal Nutrition in an evolving market
The evolution of Universal Nutrition, and consequently also of Animal Supplements , is a perfect illustration of how the sports nutrition market has changed over the last decades. In the early days, supplementation was almost exclusively reserved for top professional athletes. Anyone for whom sport was simply a hobby had no access to food supplements or the expert advice of a nutritionist.
Therefore, Animal's specialisation was not a problem at all, as the bodybuilding world made up a very significant part of the total consumers of sports supplements .
However, the fame of fitness began to grow at such a high rate that it soon established itself as what it is today: one of the most widely practiced activities in our society.
The gyms are always full and the philosophy of self-improvement that has always accompanied this type of sport has spread, resulting in an increased interest in nutrition among enthusiasts. Just as the biggest names in bodybuilding boost their performance with diets and supplements, some people want to take their physique a step further with the help of such products.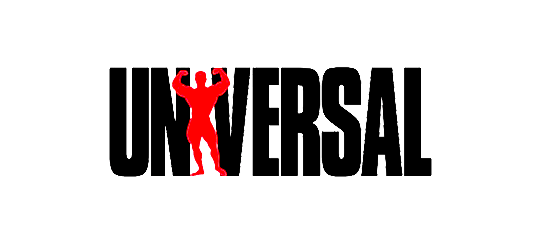 This change of mentality meant a radical transformation of the market from a limited and very well-defined public to a massive demand in which the characteristics of the customer are absolutely diverse due to the appearance of countless different profiles. In the same way, Animal Supplements ceased to be a brand exclusive to high-level bodybuilding to open its catalogue to other sports disciplines .
Animal Pak and Animal Flex: a very intelligent opening
The evolution of Animal Supplements can be exemplified by two of its best-selling products: Animal Pak and Animal Flex. The emergence of one and the other perfectly demonstrates how the company has been responding to consumer needs in the changing landscape of sports nutrition.
Animal Pak was instrumental in the birth of Animal Supplements as a brand, as it was initially marketed under the name Universal Nutrition and, given its success, prompted the decision to create its own identity around it.
It is a supplement that establishes itself as an ideal wildcard when it comes to covering absolutely any nutritional gap that your diet is not able to reach. That is, it provides an extensive mixture of compounds whose function in building muscle mass is vital; therefore, it is perfect in all those periods in which the body needs to be fully nourished.
Animal Flex represents the brand's openness to all types of sporting disciplines. Its composition is designed to ensure optimal joint health, one of the most important keys in terms of protection against injuries. In this way, it becomes a supplement that can be used by customers of many different profiles, since the problem of injuries is common to all physical activity.