Buy Victory Online
Victory Endurance supplements, products focused on all athletes who want to increase their performance and endurance.
Victory Endurance is a brand backed by its parent company, one of the most prestigious companies in the sports nutrition sector: Weider Nutrition . Founded by Joe Weider, the firm has been in the most recognisable positions in the industry for many years, a position that has allowed it to grow to develop different types of specialised product ranges.
From one of these more exclusive lines was born Victory Endurance , which has grown to form a brand in its own right, dedicated since its inception to sports disciplines where endurance plays a key role. The fact of being so focused on a specific type of supplements, ensures a quality and a very high innovative capacity , since all efforts are focused in the same direction.
The evolution of sports nutrition
The sports nutrition industry is enjoying tremendous growth in recent years, with the emergence of many companies putting their full production capacity at the service of a very new demand for supplements. Looking back, until before the fitness boom, it was unthinkable for an amateur athlete to have access to the services of a professional nutritionist to provide personalised diets and the supplementation needed to achieve their goals in the best possible way.
However, physical performance improvement began to establish itself as a common goal for many people, who integrated the philosophy of disciplines such as bodybuilding into their daily lives. In this way, the demand for sports supplements grew exponentially, and the market responded with the emergence of companies fully focused on meeting these new needs.
The production trends of such brands went in two directions . On the one hand, some decided to expand their catalogue , previously intended only for professional athletes, by offering articles that had the necessary characteristics to be used by amateurs who were just starting out in the world of fitness.
Victory Endurance is the perfect example of the second type of companies, whose objectives are based on achieving a specialisation that ensures maximum quality . By focusing efforts on one type of supplements, in this case based on endurance sports disciplines , more research capacity is achieved to improve qualitative aspects such as safety, confidence and innovation.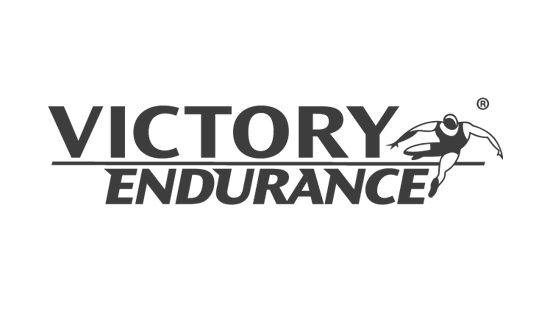 Victory Endurance as an example of specialisation
Obviously, having the backing of a company as powerful as Weider Nutrition was key, as it greatly reduced the potential risks taken by Victory.
Thanks to the specialisation , at Victory Endurance you can find products completely designed to offer optimal properties when it comes to improving physical endurance. Divided into 3 categories, each focuses on an important aspect: hydration, energy and recovery.
Because the variety of products is very high, we will provide an example of each of these three ranges, simply to make you aware of the possibilities that are open to you with Victory Endurance.
Hydration: Victory Endurance Salt Caps
Composed of a perfect combination of minerals enriched with vitamins , this supplement is able to significantly optimize the hydration capacity of your body, as well as the replenishment of minerals while physical activity is taking place. Sodium, potassium, calcium, iron, magnesium and vitamin D are just some of the ingredients that make this product an ideal choice to keep the athlete's body hydrated .
Energy: Victory Endurance Iso Energy
The highlight of this product is the Carbo Optimun Complex formula, which combines simple and complex carbohydrates for a sustained energy supply over time. The difference in the speed of absorption of one or the other is key so that the power of this extra energy does not fade quickly.
In addition, it contains glutamine and minerals, two elements that provide recovery and hydration, to make Iso Energy one of the most complete supplements from Victory Endurance.
Recovery: Victory Endurance Total Recovery
With a valuable 26% protein , enriched with glutamine and BCAA's , Total Recovery is key to achieving a very significant increase in the body's ability to repair and regenerate muscle fibres and tissues that have been affected after intense physical exercise.
In addition, proteins play a key protective role in endurance disciplines, as catabolism can occur very easily in this type of sporting activity. An intake such as that provided by Total Recovery acts against the muscular degeneration that this organic process entails.
Related articles
Carbohydrates for sports performance: amylopectinWhat is Indoor Cycling A beginner's guideThe difference between the Keto diet and the low-carbohydrate diet