Buy Weider Online
Supplements Weider , one of Europe's specialist brands for athletes of all kinds. Discover the best variety of products on our website. Order now!
Weider Nutrition owes its name to the surname of its founders, Joe and Ben Weider, two of the most influential people in the world of sports nutrition since its beginnings . As a result, it has become a brand with a very high international prestige, present on all five continents.
With all this, fitness started to be seen as a very interesting sport.
Thanks to the solidity that came from being organised and the fame that its competitions brought, some of the most prominent professional athletes established themselves as a point of reference for some people.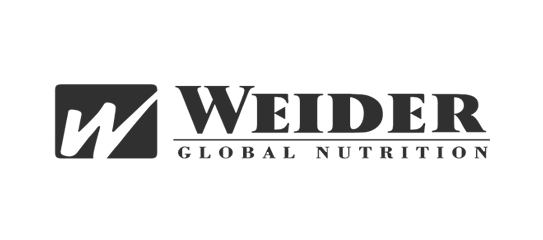 Thus, the number of bodybuilding enthusiasts began to increase and, over the years, the phenomenon has resulted in a fitness boom.
Weider Nutrition: the value of experience
Weider Nutrition is a special case within the supplementation industry , as it was born well before the fitness boom. In fact, it is arguably one of those few brands that has accompanied this sporting discipline on its path to popularity. The experience gained from this very long journey is absolutely vital when it comes to focusing the company's philosophy correctly.
The products offered in its catalogue pursue two very important goals: quality and reliability. In addition, the variety available covers all kinds of needs, being an ideal option for any athlete, from amateurs taking their first steps to professionals who make a living from their physical shape and performance.
Classic supplements such as protein shakes or energy bars are accompanied by a number of interesting innovations. Protein-rich pancake mixes, gummies with different health properties, chocolate spreads, coffee and even syrups are just some of the possibilities offered by Weider Nutrition .
Weider Prime: the best ally for testosterone
Made from natural ingredients, such as Ashwagandha and Cordyceps plants, this supplement is responsible for boosting the organic production of testosterone. By improving the concentration of this hormone, different objectives can be achieved. One of the most important is the increase in the capacity to develop muscle mass, although it also has energy properties. 
Weider Vegan Protein: supplementation for everyone
With this product, Weider aims to remove any barriers that may prevent some people from entering the world of supplementation . More specifically, it makes it possible for vegans to enjoy the benefits of protein, something that is often very difficult for them because protein supplements mostly come from meat or milk.
Weider Vegan Protein is made with pea and rice protein , and eliminates lactose, gluten and cholesterol from its composition. The most surprising thing is that it has achieved a very high protein content, which rises to 76%, using healthy ingredients.
Weider Collagen: protect your tissues
Some supplements, such as Weider Collagen , can be very useful for all kinds of people, whether they do sport or not. It is well known that collagen is one of the most important substances for our body tissues, as it forms part of skin, nails, bones, cartilage, etc. So an extra supply can have benefits for different problems, not all of them derived from sports practice.
It should be noted that this product is made with the patented Peptan® formula, which uses a hydrolysed collagen specially chosen to be easily digested and avoid possible food allergies. It is low in fat and sugars, and is enriched with magnesium, vitamin C and hyaluronic acid.