Nitro Pure Whey in a 454g bag from Biotech USA is a high quality whey protein isolate supplement that helps maintain muscle mass.
What is Nitro Pure Whey 454g used for?
Nitro PureWhey Gold provides the best value whey protein available on the market.
Whether you want to build muscle mass or eliminate fat from your body, with Biotech Whey you get a complete and perfectly balanced whey protein intake with 23.4g of protein per serving, based on a unique whey protein extract, isolate and concentrate, obtained with Biotech USA's patented ultrafiltration technology.
Our Nitro Pure Whey formula is created from pure whey protein, combines a delicious taste with a very low carbohydrate and fat content. Whey contains all the whey protein fractions such as glycopeptides, immunoglobulins and lactoferrins blocked in the concentration process by ion exchange.
Presentation of Biotech USA Nitro Pure Whey:
Bag with 454 grams of protein powder.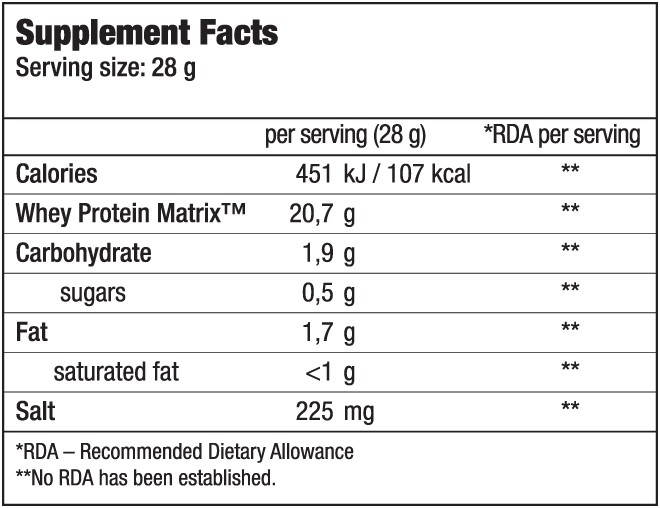 Aminograma de NITRO PURE WHEY GOLD: