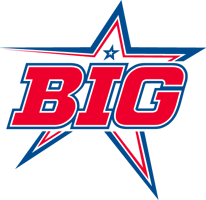 BIG VITA B-COMPLEX 100 CAPS
 What are the properties of BIG VITA B-COMPLEX 100 CAPS?
✅ Provides vitamins and minerals
✅ Helps the body to break down, use and create new proteins.
✅ Improves carbohydrate, protein and fat metabolism.
What is BIG VITA B-COMPLEX 100 CAPS?
BIG VitaB Complex is formulated from B vitamins, which are water-soluble vitamins, which means that the body does not have the capacity to store them and they must be replenished daily. Excess of these vitamins is not a problem because the body has the capacity to excrete them in the urine.
It is of great importance for the maintenance of a healthy and active metabolism and helps the absorption of nutrients in a more efficient way.
VitaB Complex by BIG has a formulation that is enhanced with pHREGULATOR, which is a substance that activates the body to regulate the body's pH to 7.4. This pH has been proven to increase the efficiency of bodily functions and also to increase athletic performance.
Who is BIG VITA B-COMPLEX 100 CAPS for?
Anyone who may be deficient in vitamin B, or who wants an extra supply of vitamins to benefit from its properties.
How to take BIG VITA B-COMPLEX 100 CAPS?
Take one capsule a day, preferably with breakfast.
Nutritional Information:
Vitamin B9 (Folic Acid)400.0 µg
Vitamin B7 (Biotin)100.0 µg
300.0 %
Vitamin B5 (Pantothenic Acid)18.0 mg
428.6 %
Vitamin B6 (Pyridoxine)6.0 mg
342.9 %
Vitamin B2 (Riboflavin)4.8 mg
381.8 %
Vitamin B1 (Thiamine)4.2 mg
120.0 %
Vitamin B12 (0.1% Cyanocobalamin)3.0 µg