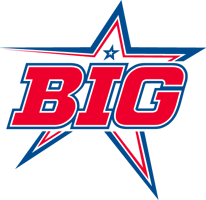 What is AMINO CHILL 300G?
BIG AMINO CHILL 300G is an innovative product that is made taking into account the latest studies that reveal that for muscle growth, rest is as important as exercise, because without this rest phase there will be no growth for your muscles.
Includes Melatonin and Tryptophan to help you relax and rest.
BIG AMINO CHILL 300G has a delicious lemon flavour with lemon balm extract.
How does BIG AMINO CHILL work?
BIG AMINO contains a series of natural substances to help your body and mind rest optimally, such as lemon balm extract, passionflower, hops, melatonin and tryptophan.
BIG AMINO contains a blend of amino acids from KIOWA, Gamma Aminobutyric Acid (GABA) which stimulates muscle growth and releases growth hormone, as well as a combination of ZMA together with PepForm, a form of leucine peptides created by Glanbia Laboratories for perfect absorption to support protein synthesis and increase muscle growth.
How to use Big Amino Chill 300G?
Dissolve 1 serving (10 g = one scoop) in 150-200 ml of water. Take 30 minutes before going to sleep, on an empty stomach.
Recommended daily dose: 1 serving (1 scoop = 10 g). 
Presentation of BIG AMINO CHILL:
300 gram pack, lemon flavour with lemon balm extract.
Nutritional Information
Serving Size 10.00 Grams
Servings per container 30
Daily dose 10.00 Grams
L-Glutamine 1500 mg
L-Leucine 300 mg
L-Valine 150 mg
L-Isoleucine 150 mg
L-Arginine HCL 360 mg
Tryptophan Peptides -Pepform 350 mg
L-Ornithine HCL 120 mg
L-Lysine HCI 120 mg
L-Phenylalanine 120 mg
Ph-regulator® 250 mg
Herbal Mix 255 mg
Hops Dried Flower Extract 125 mg
Lemon Balm Whole Plant Dried Extract 25 mg
Passiflora Incarnata Leaves and Flowers Dry Extract 25 mg
Magnesium-Zinc-Vitamin B6 Mix 250 mg
Magnesium 230 mg
Magnesium Bisglycinate (Magnesium 20%) +
Zinc 15 mg
Zinc Bisglycinate (Zinc 20%) +
Vitamin B6 5 mg
Pyridoxine hydrochloride +
Melatonin 1 mg
Ingredients: Dextrose, L-Glutamine (Kyowa™), Magnesium Bisglycinate (10% Magnesium), L-Arginine HCL, Pepform® Tryptophan Peptides, L-Leucine, Ph-regulator® (dried umeboshi plum extract, Potassium Citrate, Calcium Citrate, Sodium Citrate, Magnesium Citrate , L-Valine , L-Isoleucine , L-Ornithine HCL , L-Lysine HCI, L-Phenylalanine , Hops Dried Flower Extract (Humulus Lupulus (4% Flavones)), Vitamin C (Ascorbic Acid)), Zinc Bisglycinate (20% Zinc), Acidity Regulator: Citric Acid , Flavourings, Dried Extract of Hops Flowers , Dried Extract of Lemon Balm Whole Plant (Melissa officinalis), Dried Extract of Passiflora, Anti-caking agent: Silicon Dioxide , Stabiliser: Carboxymethylcellulose,Sweeteners: Sucralose , Vitamin B6 ( Pyridoxine Hydrochloride ), Melatonin