Buy
Substitute Bars

ONLINE only best brands

Discover the substitute bars of the trusted brands on the market. The best price. Guaranteed gifts on orders over 20 €.
---
What are substitute sticks?
meal replacement bars are a food supplement that aims to replace meals in order to help with weight loss by providing all the necessary nutrients.
This type of bars , have in its composition with the macronutrients that the person needs to maintain its organism nourished, at the same time that to be able to lose weight.
One of the characteristics that differentiate them from other types of bars is due to their great satiating power . They help to avoid snacking between meals, to stay satiated until the next meal and thus promote weight loss.
The meal replacement bars have between 200 and 400 kcal each. They usually have a high protein content, between 30 and 50 % of the total and less than 30 % fat in the total.
Also, in order to be a substitute for a full meal, they have different vitamin and mineral complexes that your body needs to be able to carry out all the functions of the day to day.
You can find replacement bars in different flavours, among a wide variety so you can choose your favourites.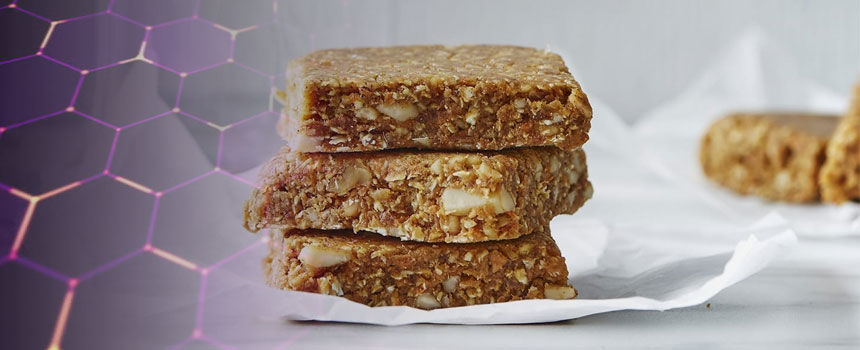 What are the substitute bars for?
The purpose of meal replacement bars is, as their name suggests, to replace meals with nutritious and satiating bars
They make it possible to have a meal in a simple, quick and unprepared way.
They have a small format, easy and convenient to take with you anywhere.
They are usually low in calories, but with all the necessary nutrients.
In their composition, they usually have a high protein content .
They are a rich and easy alternative to increase the amount of total protein for the day and achieve your goals.
Promote weight and fat loss.  
They provide a large amount of satiety as protein is one of the macronutrients with the highest index and is the most abundant in its composition.
They are easy to transport and consume as they do not require preparation or any kind of processing.
When to take substitute bars?
Instead of a regular meal, substitute with the selected bar.  Combine with a balanced diet and lifestyle.