Buy
Burgers

ONLINE only best brands

We offer you an irresistible selection of hamburgers that will make your mouth water. From classic juicy beef burgers to gourmet options with premium ingredients, we have something to satisfy every palate.
---
Delight yourself with Our Gourmet Burgers Immerse yourself in a world of flavors and textures with our wide selection of gourmet burgers. From our classic burgers with traditional ingredients to innovative options with unique combinations, each bite will be a delight. an unforgettable gastronomic experience.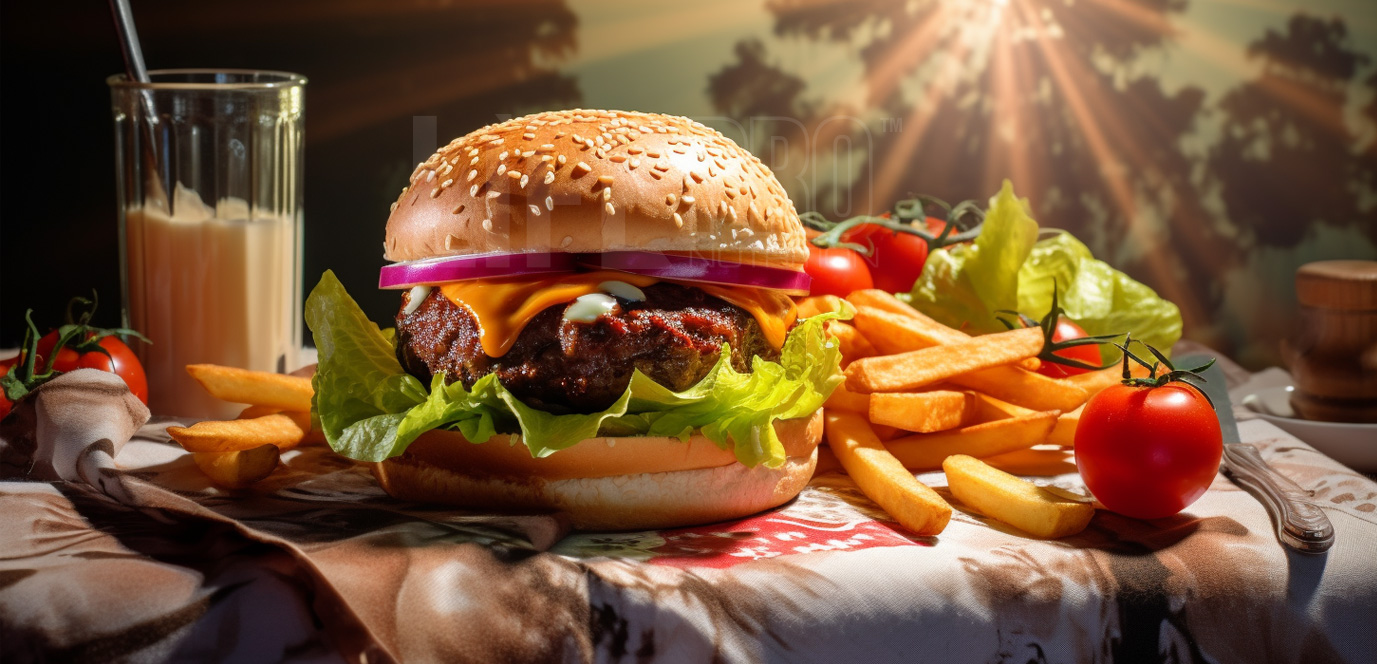 Our Quality Promise We pride ourselves on offering you the highest quality hamburgers. We work with local suppliers and carefully select ingredients to ensure each burger is fresh, delicious and satisfying.
Hamburgers are a popular and delicious dish consisting of seasoned ground meat, usually beef, formed into a patty shape and cooked on a grill or griddle. They are served on a soft and fluffy bun, accompanied by a variety of ingredients that can include lettuce, tomato, onion, cheese, bacon, and sauces such as mayonnaise or ketchup. Hamburgers are a classic fast food staple enjoyed worldwide.
Types of Hamburgers:
There are different types of hamburgers that vary in their ingredients and preparations:
Classic Hamburger: The traditional version, with beef, lettuce, tomato, onion, and cheese.
Cheeseburger: Similar to the classic hamburger, but with melted cheese on top of the patty.
Gourmet Hamburger: A more elaborate and sophisticated version, featuring gourmet ingredients and innovative combinations.
Accompaniments and Garnishes:
Hamburgers are often served with a variety of accompaniments and garnishes, such as:
French fries
Onion rings
Salad
Sauces like mayonnaise, ketchup, mustard, or barbecue sauce
Refreshing beverages
Enjoy a Delicious Hamburger
Hamburgers are a versatile and tasty option for a quick meal or a casual gathering. Whether you prefer the classic version or lean towards more innovative options, a well-prepared hamburger is a treat for the taste buds. Enjoy a juicy hamburger today!