Buy
Organic Products

ONLINE only best brands

Sale of ecological products at the best market price. Only the best brands, deliveries in 24 hours. Buy the best ecological product comfortably from your home.
---
The organic products are all those natural products that have been obtained without the use of chemical elements. Tasty and nutritious products that have also been produced in accordance with regulations that seek to care for and protect the environment. Organic farming uses methods and techniques that follow the rhythms of nature and do not go against it.
Organic foodstuffs have a higher vitamin and mineral content than conventional foodstuffs. At the same time, they taste and smell better and look much more natural. It is for this reason that today's organic products are highly appreciated, both for their nutritional value and for the fact that they have become an indispensable raw material for preparing some of the tastiest recipes.
Why consume organic products
Nowadays, there are many reasons why to buy and consume organic products online .
First of all, we are talking about products totally free of toxic residues (pesticides, antibiotics, synthetic fertilisers, additives, preservatives, etc.). ). As they do not contain artificial substances, they are healthier foods and will be assimilated more correctly by our organism.
In addition, because they do not contain synthetic additives, organic products are more balanced than conventional ones and richer in nutrients . Today's organic farming is governed by the highest quality standards. The raw material is subject to a series of controls during processing, packaging, labelling, etc.
.
Careful, handcrafted processing ensures that the organic products are tastier and recover their original flavour. The organic fertilisation of these products makes them grow healthier and develop better, preserving their authentic aroma, colour and flavour.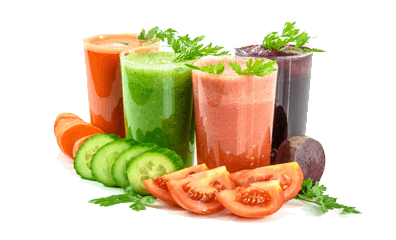 On the other hand, it should be noted that respect for the environment is one of the main maxims of organic products. At the same time, however, organic livestock farming is the most respectful of animal welfare, as it allows animals to grow at their natural pace and in more suitable living conditions.
Finally, a study by the prestigious British Journal of Nutrition states that organic products contain up to 60% more antioxidants, 87% less nitrites and 50% less cadmium than conventional products.
How to distinguish organic products online
If when buying organic products online you want to know if they are certified organic, you only have to look at the distinctive seal on the container. The origin and certification of the product must be specified there.
In addition, current organic products can carry one or more of the following identification labels:
EU Organic Logo : a European label that groups and equals all organic products on the continent
Ecolabel : European label used on non-food products to indicate to the buyer that recycled materials and low-pollution processes have been used in the manufacturing process
Agricultura ecológica española : a seal that is unique to Spanish organic products and indicates that the food has been produced according to European standards
As can be seen, all organic products produced in the European Union carry a distinctive seal that guarantees that the food comes from organic farming. The regulation establishes that only live, unprocessed agricultural products (animals and crops), processed foodstuffs for human consumption (meat, vegetables, etc.), animal feed and seeds can be called organic products.
The rise of organic products online
With more than two million hectares, Spain is currently the European leader in organic . In recent years, the growth of online sales of organic products in our country has been increasing. Therefore, it can be said that Spanish consumers support this business model.
The trend for organic products is therefore clear . Sales channels have increased thanks also to the proliferation of new and more varied products. This demand is linked to increased health concerns on the part of consumers and greater social concern about the impact of agricultural and livestock activities on the environment and animals.