Buy
Bolero

ONLINE only best brands

You don't know where to buy bolero drinks ? In our store you will find them, since we have the largest variety and for each purchase you can take a gift.
---
bolero drinks have become very fashionable in recent years. A new sachet drink format with an instant powder presentation to be mixed with water. Among their main characteristics are that they are drinks that have no artificial preservatives, the flavourings are natural and they use fruit concentrates as colouring agents.
Bolero drinks
Bolero is an almost calorie-free, sugar-free, healthy soft drink with natural colours, aromas and flavourings, sweetened with stevia. It can usually be enjoyed on its own, but is also ideal as an accompaniment to any cocktail or other beverage.
All bolero drinks have a high vitamin C content , which will promote proper energy metabolism and protect cells against oxidative damage.The easy dissolution of this product will allow us to add it as a flavouring to make even different desserts: jellies, jams, syrups, etc.
Bolero drinks have become the perfect alternative to fizzy, sugar-laden soft drinks. They are very easy to prepare, as all you have to do is mix a single 9 gram sachet with 1.5 litres of water.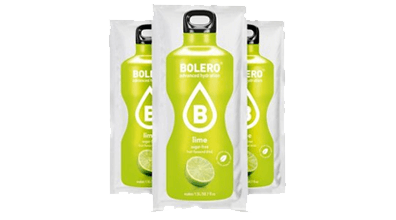 However, for a more original and surprising touch, bolero sachets can also be mixed to make cocktails, protein shakes, natural yoghurts, jellies, cakes, custards, jams, ice cream, jelly beans, etc. The large number of bolero flavours allows us to enjoy a huge variety in this sense.
Advantages of bolero drinks
Bolero drinks bring not only a huge variety of flavours, but also a lot of benefits to our organism. Not surprisingly, we are talking about a product that contains no sugar and is low in calories and carbohydrates. A glass of 250 millilitres of bolero has less than 5 calories .
In addition, the healthy character of bolero is achieved through the use of natural flavourings, colourings and aromas. A drink very rich in vitamin C, without preservatives and which can become an ideal ingredient for making jellies, jams, cakes, sponge cakes, cheese shakes, cakes, cupcakes, etc.
Bolero drinks come in small bags that are very convenient and easy to store at home. One box of bolero can make up to 36 litres of drink (you can buy individual sachets or in complete boxes of 12 or 24 units).
It should be noted that bolero is a product that already has an international trajectory with a presence in more than 50 countries, a leader in the instant beverage sector worldwide.
Bolero beverage ranges
Within bolero drinks there are a number of ranges to suit everyone:
Classic Range : bolero provides the antioxidant power of vitamin C; a sugar-free, low-calorie soft drink with no artificial preservatives; its colourings have been created with fruit concentrates and natural flavourings
Ice Tea range : made with black tea extract, it is made up of 3 fruit flavours; an iced tea that provides a natural and original flavour that helps us to relax and rest at any time of the day; a drink without sugar, without artificial preservatives and with natural flavourings and colourings
Bolero Isotonic : this range has been designed for rehydration after intense physical activity; bolero of this type is enriched with mineral salts and vitamins to help fight fatigue, thus becoming an immediate source of energy
Bolero Energy : a soft drink with caffeine and taurine specially created to prevent or reduce fatigue and exhaustion, as well as helping to increase mental ability
To sum up, bolero is an instant drink that is very tasty and refreshing and contains no sugar. It is ideal for everyone, both for those who want to take care of their diet and for sportsmen and women, and it is perfectly adapted to all types of diets as it contains neither carbohydrates nor calories. They are also suitable for diabetics, coeliacs and people with intolerances.
The real fruit flavours are achieved by using natural flavourings . This makes Bolero drinks one of the healthiest soft drinks available today.