Buy Barebells Online
The best Barebells bars at the best price. Buy Barebells on our website and take advantage of
The emergence of Barebells as an important company within the sports nutrition and supplementation sector is one of many demonstrations that make it very clear that the industry is evolving at a great pace, with specialisation and professionalisation as two of the most important aspects. In this case, it stands out that this brand is specifically dedicated to the commercialisation of two products: Barebells Protein Bar and Barebells Milkshake .
This high specialisation was unthinkable a few years ago, when the reduced demand forced companies to offer as many products as possible.As more and more people are interested in sports nutrition products, brands like Barebells , whose production efforts are focused on very specific things, are able to keep the market moving forward and innovating.
Barebells Protein Bars: the jewel in the crown
Protein bars are one of those food supplements that, whether for their usefulness, their convenience or their nutritional qualities, are always present in most sports diets. Perhaps this fact has been the key to Barebells Protein Bar being one of the two products on which this company focuses its work.
However, they have not been satisfied with just creating their own bars, but have brought a dose of innovation that makes the Barebells bars a favourite for many people. With five different flavours and a texture that has nothing to envy to the most prestigious chocolates on the market, they are a perfect option for all those sportsmen and women who find it hard to satisfy their sweet tooth.
The varieties offered by Barebells reach a surprising level of originality, as they have flavours that are difficult to find in other types of bars. Cashew & caramel, nougat & hazelnut, cookies & cream, chocolate & coconut and salted peanut are the new and delicious tastes to choose from.
Regarding their nutritional values, the Barebells bars stand out for two fundamental factors: on the one hand, they have managed to eliminate added sugars from their composition (in all flavours) and, on the other hand, they have a protein concentration of 20 g. per bar.
Without the sugar nuisance, this product is compatible with the vast majority of diets, the restrictions of which are often directed towards this substance nuisance. In addition, it offers the possibility of satisfying those sweet cravings without negatively impacting your health.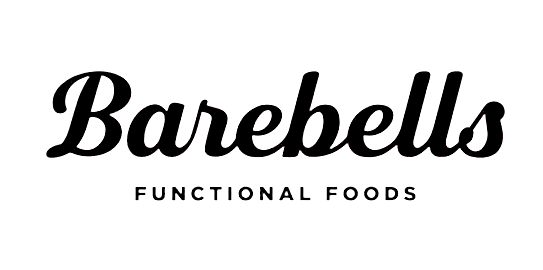 The fact that they consist of more than 36% protein makes Barebells Protein Bar an ideal food supplement for sportsmen and women. Thanks to this supply, muscle performance can benefit in many ways, from the protection of tissues to the improvement of recovery, including an increase in the performance offered during physical exercise.
Barebells shakes, a taste that will take you back to childhood
The case of the Barebells shakes is very similar to that of the bars, although with less recognition by customers, probably due to the rarity of this type of product.
Everyone has heard of protein shakes, and the first image that comes to mind is the powder and shaker, as this is what the vast majority of protein shakes are. However, Barebells Milkshake breaks with that tradition and offers the classic shakes, the ones we all took to school when we were little, with a composition specially designed for sports diets.
With 24 grams of protein in each one, it has the same advantages as the bars and so many other items of the same nature. In addition, to eliminate one of the potential drawbacks of shakes, it is lactose-free for optimal digestibility. There are also no added sugars among its ingredients.
The flavours available are reminiscent of more traditional milkshakes, with a choice of strawberry, chocolate and vanilla.