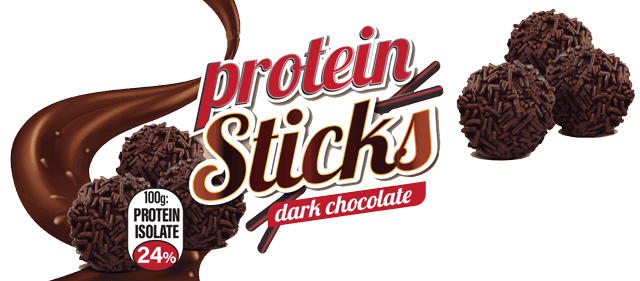 What is Life Pro Fit Food Protein Sticks Dark Chocolate?
The best pure chocolate noodles with no added sugars. The perfect blend with 24% protein isolate, no added sugars or artificial preservatives.
Dark chocolate flavor
A good protein intake
No artificial preservatives
With whey protein isolate
Features Life Pro Fit Food Dark Chocolate Protein Sticks
With 468kcal per 100g
With only 18g sugars per 100g
24g of protein per 100g
We present you these exquisite pure chocolate noodles with no added sugars with high quality ingredients and a special formula that pampers and cares for your health. Its innovative composition has highly defatted cocoa powder, so it has less fat than a product with the same characteristics.
Who is Dark Chocolate Protein Sticks suitable for?
Athletes and sportsmen and women who want a nutritious and high quality treat.
Anyone who wants a tasty and healthy snack.
What makes Protein Sticks Dark Chocolate different?
With a new design patented by Life Pro Fit Food within the new Zero Cream line, these creams are made to be a perfect ally of sports nutrition with a large amount of amino acids that give you a faster and more effective absorption of active ingredients than competing products.
Format: 250g
Store in a cool and dry place.