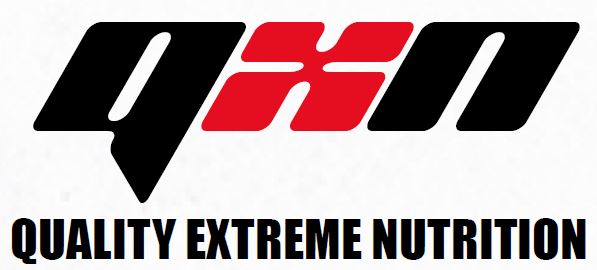 What properties does NUTRIMARKET 100% WHEY 2KG NEUTRAL have?
Increases glutathione in the body (the body's most important essential antioxidant).
Satiating effect in the body that prevents hunger.
Facilitates the formation of muscle mass and prevents catabolism in the body.
Eliminates free radicals.
Prevents sports injuries.
Helps in weight loss and in low-carbohydrate and low-fat diets.
No protein blends or additives such as taurine to increase its protein value.
No artificial colourings.
Completely neutral, without flavourings, preservatives or any other additives. Perfect to mix with other supplements, take on its own without flavour or add to all kinds of dishes for a higher protein intake. You can also mix it with any other flavouring and get the flavour you prefer.
What is the composition of NUTRIMARKET 100% WHEY 2KG NEUTRAL?
NUTRIMARKET 100% WHEY 2KG NEUTRAL is our new whey protein concentrate with the highest possible quality to give you a healthy product with maximum confidence. Our whey protein concentrate is suitable for all types of people and contains Digezyme (enzymes for perfect protein assimilation without problems). 
Whey protein or WHEY from NUTRIMARKET will provide your diet with a large amount of amino acids which are necessary for muscle maintenance and growth, as these are the building blocks for the formation of muscle mass and to avoid catabolism, a state in which the body destroys muscle mass. Instead, it enters an anabolic state in which new muscle fibres are repaired and created. Protein is therefore essential for muscle growth.
NUTRIMARKET 100% WHEY 2KG NEUTRAL is rich in minerals such as sodium and calcium, so it prevents sports injuries and helps against osteoporosis, especially in women over time.
What are the benefits of NUTRIMARKET 100% WHEY 2KG NEUTRAL?
NUTRIMARKET 100% WHEY 2KG increases the amount of glutathione present in the body, an amino acid derivative that has an antioxidant function that, in a completely natural way, helps eliminate free radicals and protects the body from the waste produced when exercising. It also helps to keep the body's defences alert.
Whey protein contains very low amounts of fat and sugars, making it an essential food for weight loss and low-carbohydrate, low-fat diets.
It is very easily absorbed by the body, quickly delivering precious nutrients (amino acids, minerals and vitamins) into the bloodstream, remaining in the stomach for a short time and avoiding discomfort. It also produces a satiety effect in the body that prevents hunger and the stress that comes with hunger, especially when you are on a diet.
All these benefits mean that whey protein is not only of use to athletes, but is also a perfect supplement for therapeutic purposes. So whether you are a strength athlete, endurance athlete or for its dieting properties, this low carbohydrate protein will make your recovery much faster and improve your muscles.
How to take NUTRIMARKET 100% WHEY 2KG NEUTRO?
It is ideal to have a shake at any time of the day, especially after training, but also as a snack, breakfast, snack or dinner. NUTRIMARKET WHEY contains no blends like other competing proteins, we only use the highest quality WP80 protein, enzymes to aid digestion, flavourings and sweetener. There are no artificial colours or other additives. We know that simple and essential is best for everyone.
Thanks to its neutral taste, it is perfect for cooking, allowing you to add it to all your dishes, increasing the amount of protein and nutrients in your recipes.
You can also use it in any type of flavouring, add it and mix it with juices, yoghurt, etc...
NUTRIMARKET 100% WHEY 2KG dissolves very easily.