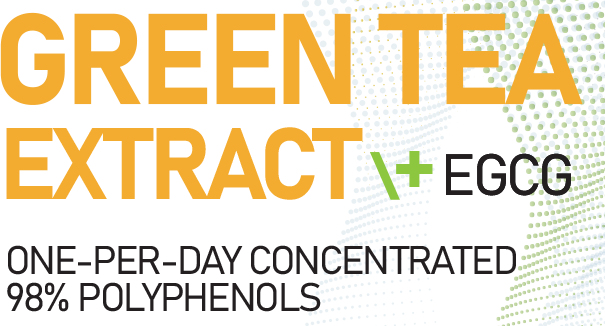 EGCG is not only the most abundant, but also the most pharmacologically active compound. In this sense, in vitro studies have shown that it can act by inhibiting the proliferation and differentiation of adipocytes. As we are going to see, science has observed that this product is an aid when our objective is to lose weight, and therefore, body fat.
What is it good for?
Green tea extract has been used for years as an effective product for weight and fat loss. As we have already seen, it is composed of catechins, including EGCG, which has been shown to have a positive effect on oxidation and fat loss, thus reducing body weight. Scientific studies have shown that fat oxidation is increased both at rest and during physical exercise.
One of the proposed mechanisms for the functioning of green tea catechins in increasing fat oxidation would be linked to the inhibitory effect on catechol O-methyltransferase, an enzyme that degrades catecholamines such as noradrenaline, thus prolonging the release of this through the sympathetic activity of the nervous system.
However, other mechanisms have been proposed. In this sense, changes in the expression of fat metabolism genes that occur when consuming green tea extract have also been proposed as a mechanism that could explain the effects found after the consumption of this product.
In spite of all this, a proper diet and a correct performance of physical exercise should be the main basis in a stage of weight and fat loss.
This product not only stays here, but it has also proven to have benefits for human health, for example, having a positive impact on the cardiometabolic level (improvement of the lipid profile, positive effects on insulin sensitivity, etc).
In short, the consumption of this product will help you in your fat loss stage, making it easier to achieve this goal. Moreover, green tea extract has been proposed and used on numerous occasions as a treatment not only for overweight and obesity but also for metabolic pathologies. Thus, its use will entail several benefits that will be described below.
Benefits:
Helps in weight loss.
Helps in fat loss.
Improvement in human health.
Improved physical performance and recovery.
Cautions:
Excessively high consumption may cause discomfort, stomach pain, tachycardia and headaches.
Avoid consumption if you suffer from any liver or kidney pathology.
How to take this product? How to take this product?
The daily dose is 2 capsules (800 mg of green tea extract and 400 mg of EGCG) 40-60 minutes before physical activity or exercise. If you are not going to do physical exercise during the day, the 2 capsules can be spread throughout the day.